Bandit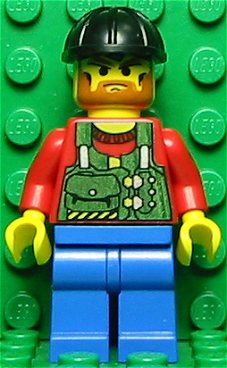 Appearances
Bandit is the helmsman for the Rock Raiders. He likes to sail on underground lakes and rapids. He is also an expert navigator.
LEGO Rock Raiders (Game)
Edit
Here, Bandit is first playable in mission "Bandit's Mission", which has large quantities of water in it. Normally, this would make the mission risky, but not for Bandit. Bandit has a special ability to be completely immune to water damage. If any of the other Rock Raiders were to touch water, their shields would drain. Bandit also makes the Rapid Rider go faster than usual.