Bossk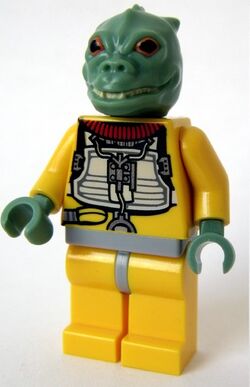 Appearances
Bossk
is a Bounty Hunter from Trandosha, a planet who's slavers are notorius for enslaving wookies. He was one of the six bounty hunters to be hired by the empire to find Han Solo, the others being Boba Fett, Dengar, IG-88, 4-LOM, and Zuckuss.
Ad blocker interference detected!
Wikia is a free-to-use site that makes money from advertising. We have a modified experience for viewers using ad blockers

Wikia is not accessible if you've made further modifications. Remove the custom ad blocker rule(s) and the page will load as expected.