Cole is one of the ninjas from the
NINJAGO
theme.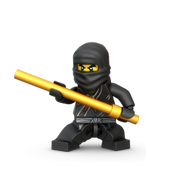 His description from lego.com:
Weapon of choice: Scythe
Elemental color: Black
Strength: Defense
Cole is the ninja's team leader, and a good friend. He's strong, dependable, and - POW - solid like a big, heavy rock.
Cole pushes himself to the limit. He climbs the highest mountain, and then tunnels through it for fun. He is a force of nature that can't be stopped; unless of course, you're a dragon, a big, scary dragon. This ninja comes with the turbo shredder, ninja training outpost and the skeleton monster truck.
Ad blocker interference detected!
Wikia is a free-to-use site that makes money from advertising. We have a modified experience for viewers using ad blockers

Wikia is not accessible if you've made further modifications. Remove the custom ad blocker rule(s) and the page will load as expected.