Duke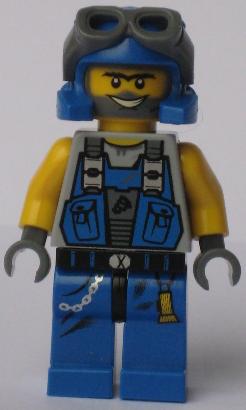 Appearances
Duke is a veteran miner in Power Miners theme. He has never seen anything like the Rock Monsters before. He is seen in multiply sets, and is the most common of the miners to appear in sets. He also appears as a Lava Suit Miner in 2010.
LEGO.com Description
Edit
A veteran miner, Duke has dug for gold, diamonds, and everything else of value around the globe. He's survived cave-ins, floods, and every other danger of a mine. But he's never seen anything like the rock monsters and the crystals, and sometimes he's not sure he believes in them!
Accessories
Edit