The dynamite accessory is commonly used in Power Miners and has been used in Toy Story, as well as Agents and Pharaoh's Quest.
The modern dynamite is very different from the original version.
The original version was a picture of dymnamit on a small plate piece, whereas the modern version is a three- dimensional model.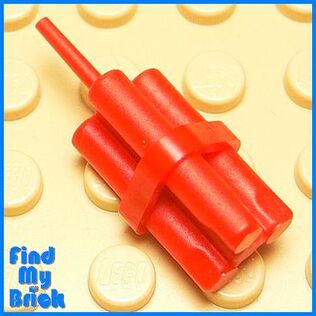 Ad blocker interference detected!
Wikia is a free-to-use site that makes money from advertising. We have a modified experience for viewers using ad blockers

Wikia is not accessible if you've made further modifications. Remove the custom ad blocker rule(s) and the page will load as expected.