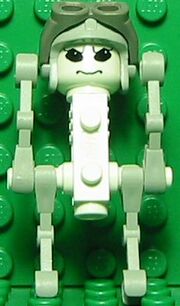 Gasgano was a Xexto Podracer pilot who participated in the Boonta Eve Classic in 32 BBY against various others, including Aldar Beedo, Sebulba, and Anakin Skywalker.
Note that his body is made from jackhammer piece.
Ad blocker interference detected!
Wikia is a free-to-use site that makes money from advertising. We have a modified experience for viewers using ad blockers

Wikia is not accessible if you've made further modifications. Remove the custom ad blocker rule(s) and the page will load as expected.