Infernox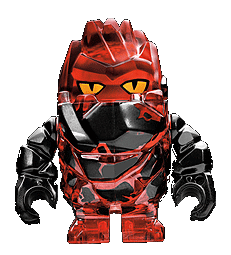 Appearances
Infernox
is a red
Lava Monster
from the
Power Miners
theme. He only appears with
Brains
in the 2010 set, Claw Catcher.
LEGO.com Description
Edit
These hot-headed red lava monsters aren't just wild - they're downright crazed. Constantly running, bouncing, whirling and splashing in the red-hot magma at the Earth's core, they're almost impossible for the Power Miners to catch...and even harder to hold on to once they do!
Accessories
Edit
Ad blocker interference detected!
Wikia is a free-to-use site that makes money from advertising. We have a modified experience for viewers using ad blockers

Wikia is not accessible if you've made further modifications. Remove the custom ad blocker rule(s) and the page will load as expected.