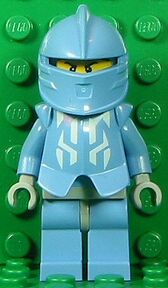 Jayko is a character from Knights' Kingdom II. In his first year he was called "The rookie" But after rescuing King Mathias from the evil Vladek Mathias crowned him king of all morica. He has blue armor and his crest is that of an eagle.
He also appeared as an action figure very similar in construction to Bionicle.
Ad blocker interference detected!
Wikia is a free-to-use site that makes money from advertising. We have a modified experience for viewers using ad blockers

Wikia is not accessible if you've made further modifications. Remove the custom ad blocker rule(s) and the page will load as expected.