Pit Droid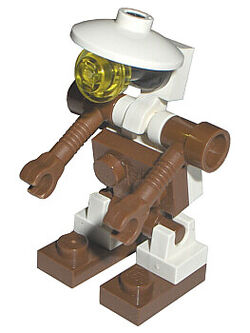 Appearances
Pit Droids are minifigures from Star Wars who Pod Racers at Pod Races. They appear in 2 video games. They are not made from normal minifigure parts. Like the robot customer from Spongebob, they use robot arms. So far, there has not been an updated version of this minifigure, unlike most Episode 1 minifigs.
Ad blocker interference detected!
Wikia is a free-to-use site that makes money from advertising. We have a modified experience for viewers using ad blockers

Wikia is not accessible if you've made further modifications. Remove the custom ad blocker rule(s) and the page will load as expected.